Using our AI-Powered technology, we rank businesses on Search Engines. We get you organic traffic from keyword rankings. Our tools help us rank you quicker…and smarter.
SEO or search engine optimization is a digital marketing strategy that aims to make your website easy to understand for users and search engines alike.
Why allocate your marketing budget to SEO?
When done right, SEO can boost online presence and drive organic traffic in many ways. For one, it allows search engines, bots, crawlers, and spiders—the hunters of cyberspace—to find your website and show it to someone who searches for your specific product or service.
According to Net Market Share, the number of people using search engines to find products, services, or information is increasing every year.
To date, there are more than 6 billion searches a day worldwide. SEO allows you to tap into that market.
In addition to making your website more visible, SEO rewards businesses at a higher rate than traditional forms of offline advertising. This is because you can reach your target audience without interrupting their experience with advertisements or commercials. With SEO, you win half the battle before it even starts.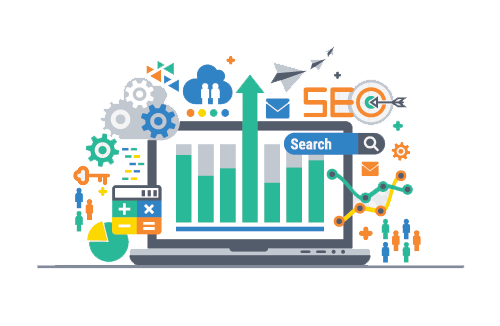 No Empty Promises, Just Results
contact us about our custom seo plans tailored to your business…